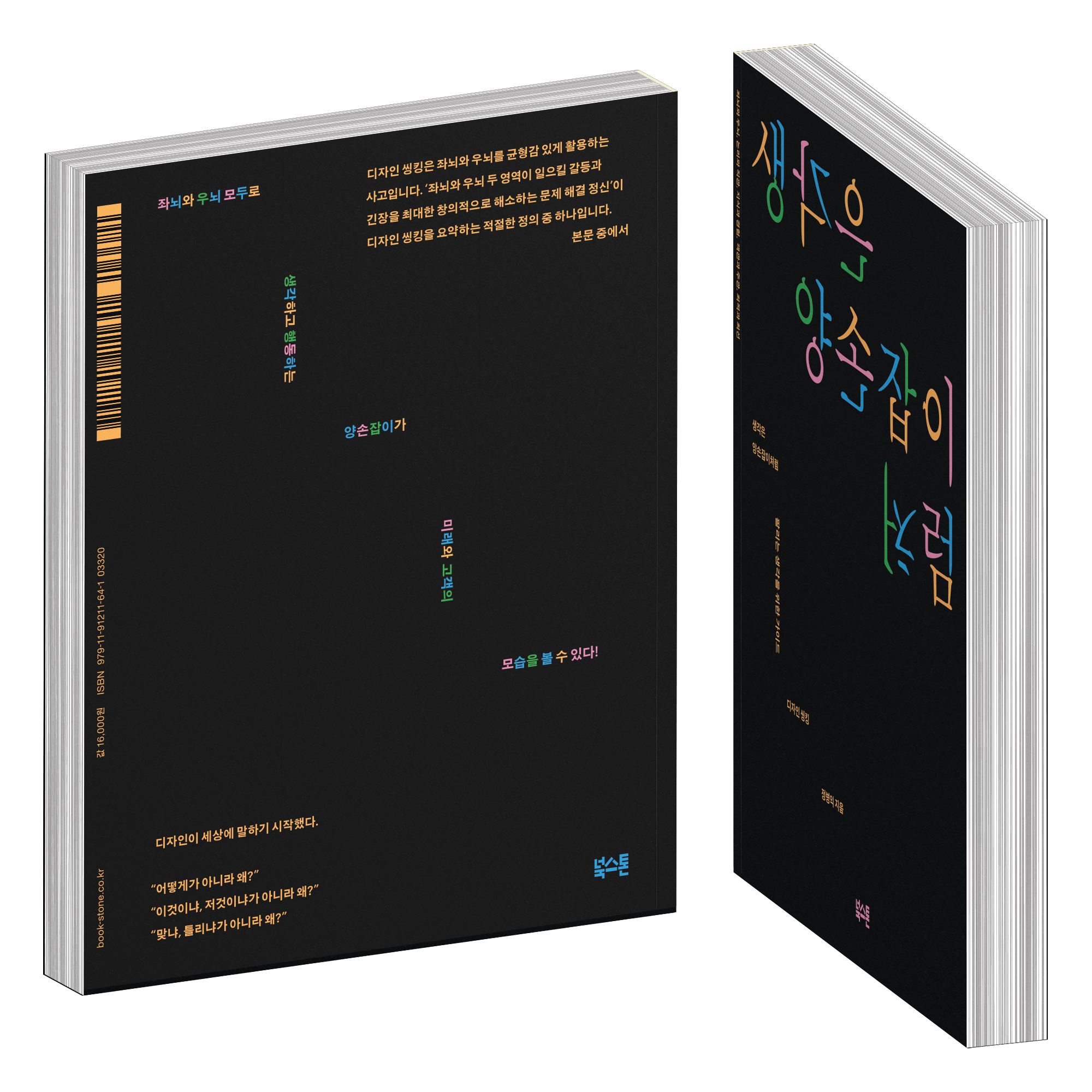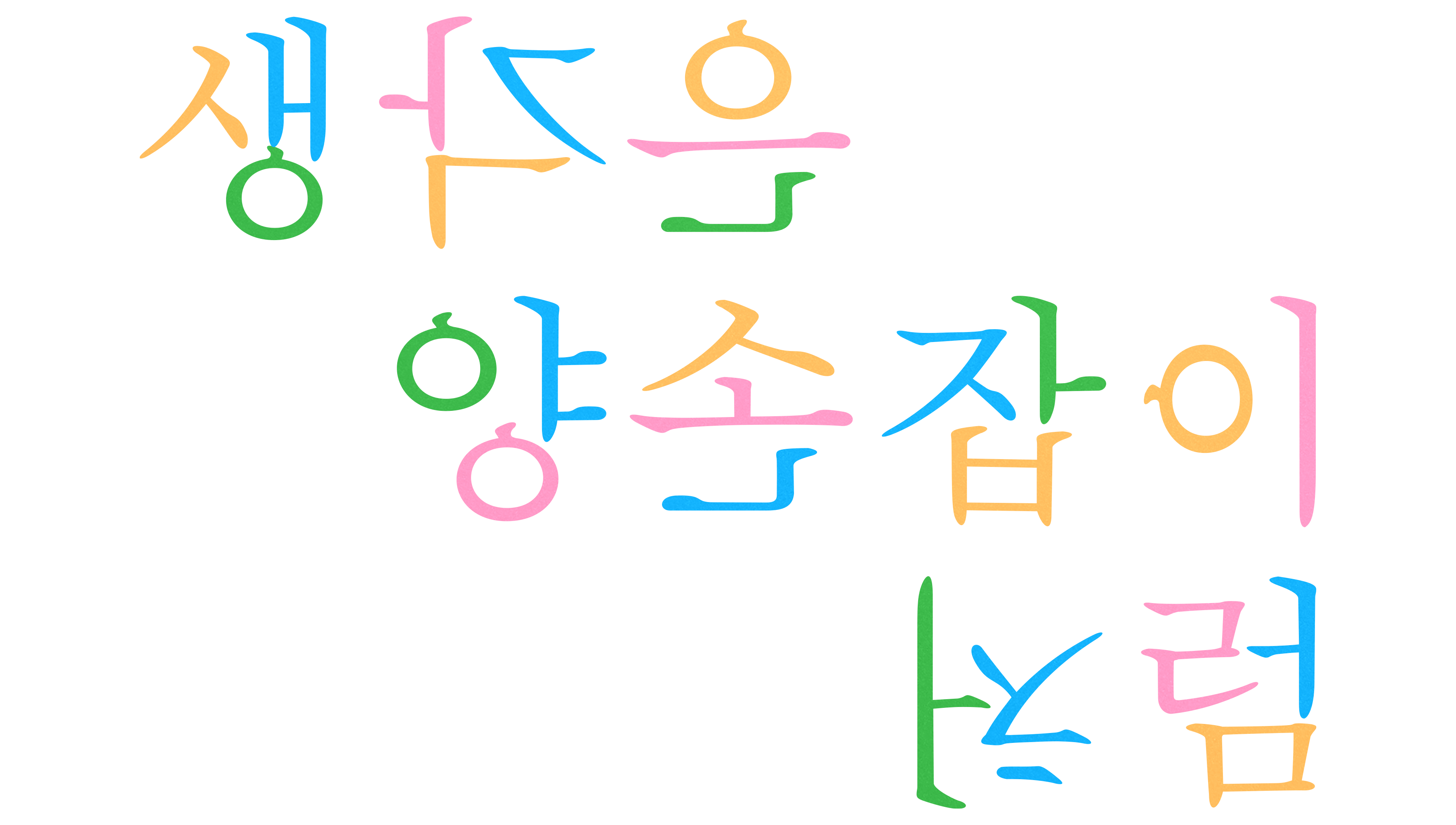 Thinking like ambidextrous
생각은 양손잡이처럼 책 표지 디자인
'다르게 생각하는 것은 어렵지만, 그렇게 하지 않으면 안되는 시대에 살고 있다.'


이런 생각이 드는 요즘이었다.

《생각은 양손잡이처럼》의 표지디자인을 의뢰받았을 때, 평소 고민하던 주제의 책이 갑자기 나에게로 찾아온 느낌이라 신기한 경험이었다.

'어떻게 하면 다르게 생각할 수 있을까?' 표지를 작업하면서 이 고민을 스스로 해결해 보고자 했다.

간단한 아이디어로 표현된 표지에는, 저자 정병익 님이 책을 통해 말씀하시는 다르게 생각하는 법과 디자인 씽킹에 관한 견해에 공감하고 곱씹으면서 한쪽 면만 바라보지 않는 다면적인 입체적 사고를 미약하나마 녹여보려 했던 나의 시도가 담겨있다.

글자의 자소가 뒤집히고 돌려진 제목을 읽으면서 한 번 보고 지나칠 제목도 다시 한 번 다르게 보고, 세로와 가로로 글줄의 방향이 바뀌는 텍스트를 읽기 위해 책을 '양손으로' 이리저리 돌려보는 경험을 하면서, 이 책을 처음 쥔 독자분들이 저자 정병익 님의 생각과 만날 준비를 할 수 있길 바랐다. 이렇게 만나는 생각들은 분명 형형색색의 아름다움을 지녔을 것이다.
"It is difficult to think differently, but we are living in an era where we have to do that."

When I was commissioned to design the cover of Thinking Like an Amphibian, it was a mysterious experience because it felt like a book on a topic I had been thinking about suddenly came to me.

While working on the cover of the book 'How Can I Think Differently?', I tried to solve this problem myself.

On the cover, expressed as a simple idea, my attempt to melt the multi-faceted, three-dimensional thinking that does not look at only one side while sympathizing with and pondering the different ways of thinking and design thinking that the author Byeong-ik Jeong speaks through the book, is expressed.

Readers holding this book for the first time read the title with the letters turned upside down and look at the title differently once again, and hold the book 'with both hands' to read the text that changes the direction of the lines vertically and horizontally. I hoped to be able to prepare to meet the thoughts of the author Jeong Byung-ik while having the experience of looking back and forth. Thoughts that meet like this must have colorful beauty.