HIGHLIGHT LOGOMARK GRID SYSTEM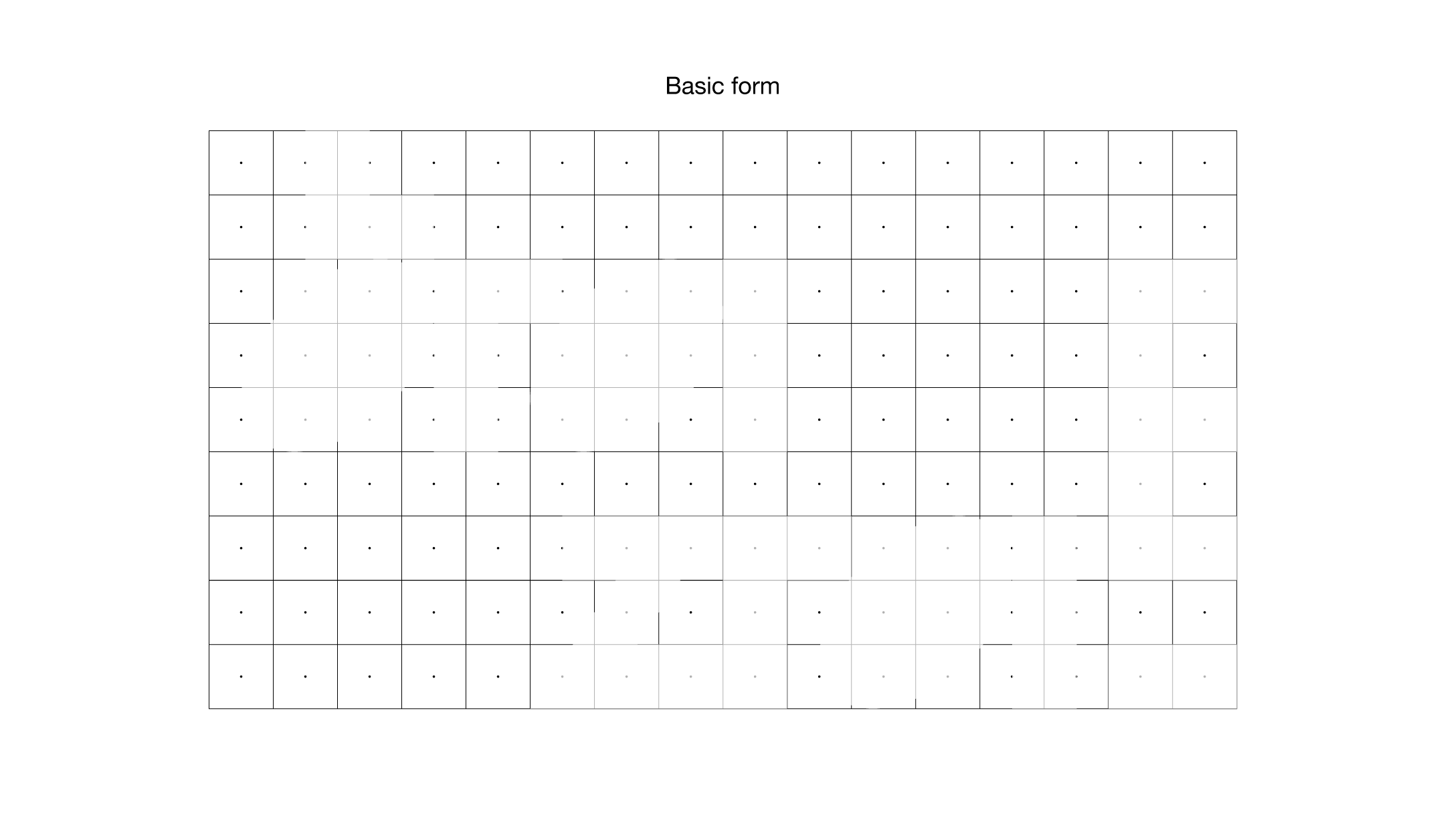 SYMBOL
LOGO-MARK
GRAPHIC EXTENSION
Highlight Book Cover
하이라이트 북 커버 디자인
Book
Editorial design
Graphic design


북스톤의 이번 신간 소개에 따르면, 그간 99권의 책을 선보이면서 '북스톤 책 같다', '북스톤스럽다.'라고 평가받는 데에는 저자와 독자 모두 '읽고, 쓰고, 나답게 일하고, 생각한다'라는 공통점이 있었기 때문이라고 합니다.

그 99권의 책 중에서 4권의 책이 만들어지는 데 참여하면서 느낀 바로는 저자와 독자뿐만 아니라, '북스톤을 통해 책을 만들어내는 모두가 나답게 일하고, 생각한다'라는 점이었습니다. 이는 쉬운 일도 아니고, 억지로 만들 수 있는 조건이 아닌 것 같습니다.

신간 《하이라이트》는 북스톤 편집부 분들이 그런 99권의 책 하나하나에서 마음을 사로잡는 문장들을 하이라이팅하는 마음으로 고르고 엮어낸 책입니다.

저도 빛나는 문장들을 따뜻하고 아름답게 감쌀 수 있도록 즐겁게 작업했습니다. 책을 읽다 울림을 주는 문장을 마주했을 때, 마치 스포트라이트가 켜진 것처럼 그 문장 부분만 밝게 보이는 듯한 느낌을 받았던 기억, 때때로 가슴이 쿵쾅거리고 전기가 흐르듯 짜릿했던 기억, 글로만 이뤄진 책에서 마치 팝업북처럼 쌍무지개가 뜬 것만 같았던 기억들을 생각하며 제호의 글자들과 그래픽들을 만들어내었습니다.

북스톤 출판사 분들에게 100번째 책의 출간 진심으로 축하드리고, 그 책의 표지를 디자인할 수 있어서 행복했다고 말씀드리고 싶습니다. 앞으로의 100권도, 그 뒤의 100권, 200권, 300권도 너무 기대가 됩니다.

여러분도 가장 북스톤다운 이번 신간 《하이라이트》에 많은 관심 가져주시기를 바라겠습니다.
According to the introduction of this new book by Bookstone, the reason why both authors and readers are evaluated as 'like a Bookstone book' and 'like a Bookstone' while introducing 99 books so far is that 'read, write, work like myself, and think'. It is because they had something in common.

What I felt while participating in the creation of 4 of those 99 books was that not only the authors and readers, but also 'everyone who creates books through Bookstone work and think like themselves'. It's not an easy task, and it doesn't seem like a condition that can be forced.

The new book 《Highlights》 is a book that the editorial staff of Bookstone has selected and weaved together captivating sentences from each of these 99 books with a passion for highlighting.

I also worked happily to wrap the shining sentences warmly and beautifully. When I came across a resonant sentence while reading a book, I remember feeling as if only that part of the sentence seemed bright as if a spotlight had been turned on, a memory that sometimes made my heart thump and thrilled as if electricity flowed, a double rainbow like a pop-up book in a book made entirely of text. I created the letters and graphics of the title, thinking of the memories that seemed to float.

I would like to sincerely congratulate Bookstone Publishers on the publication of their 100th book, and say that I was happy to be able to design the cover of that book. I'm looking forward to the next 100 books, and the 100, 200, and 300 books that follow.

I hope you will also pay a lot of attention to this new book 《Highlights》, which is the most Bookstone-like.