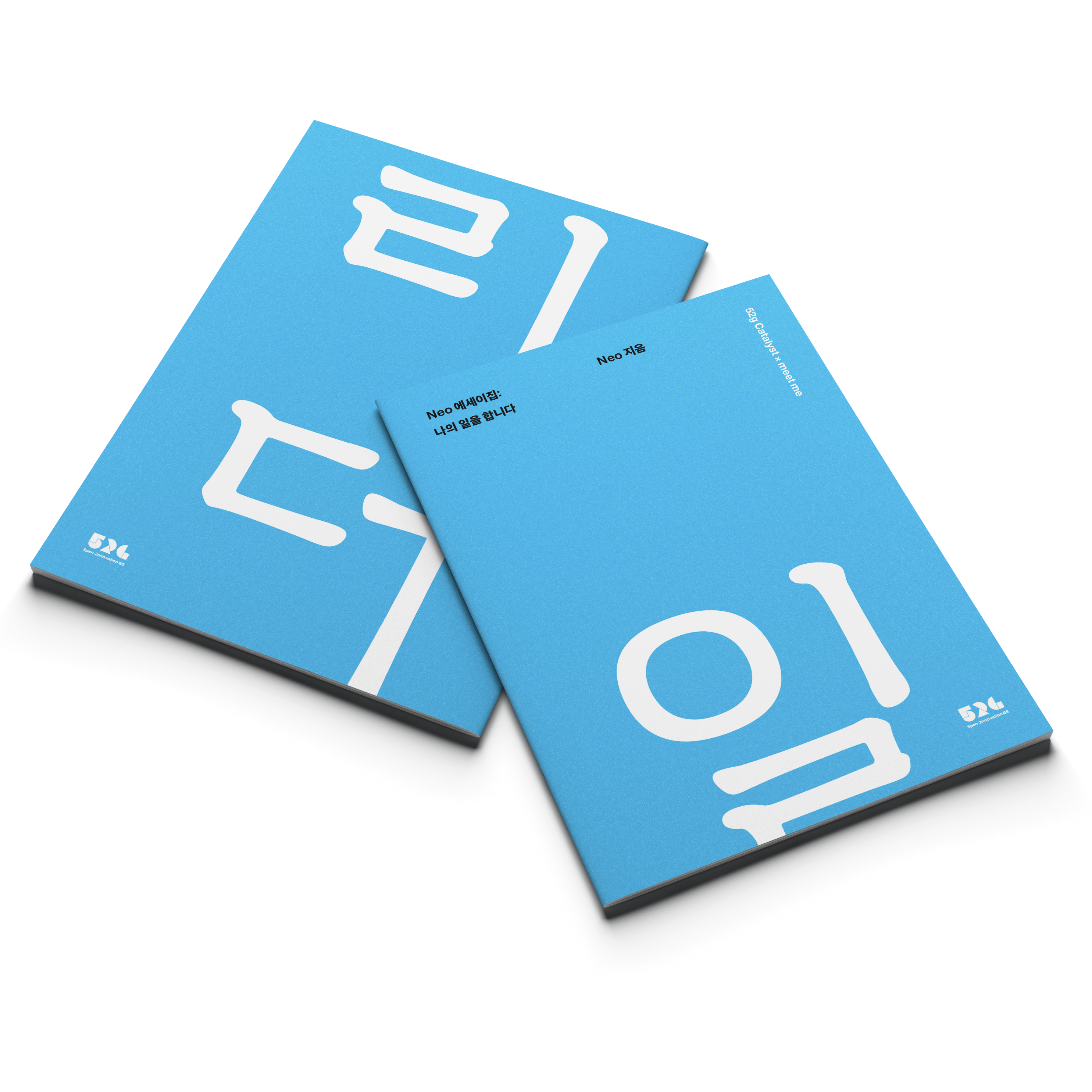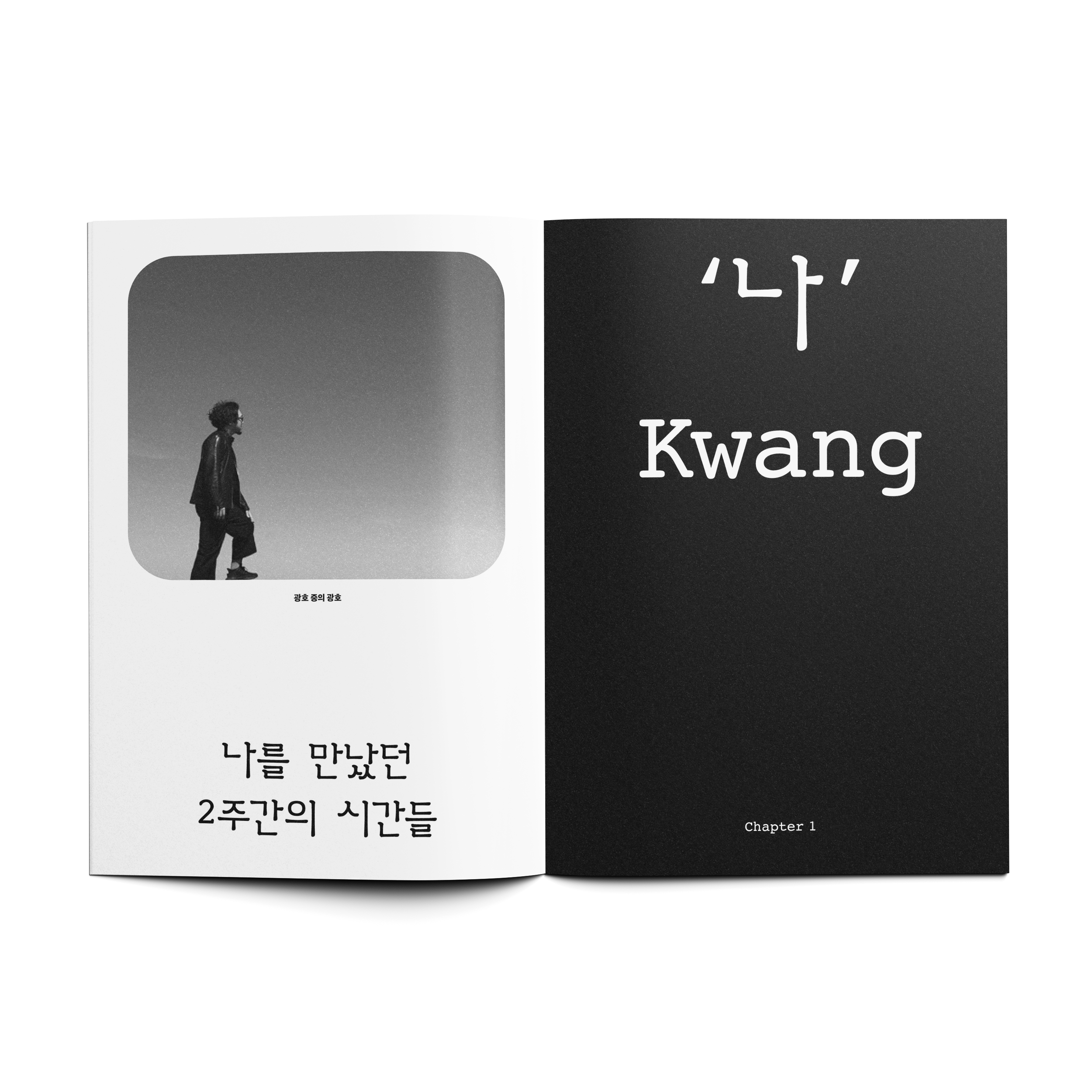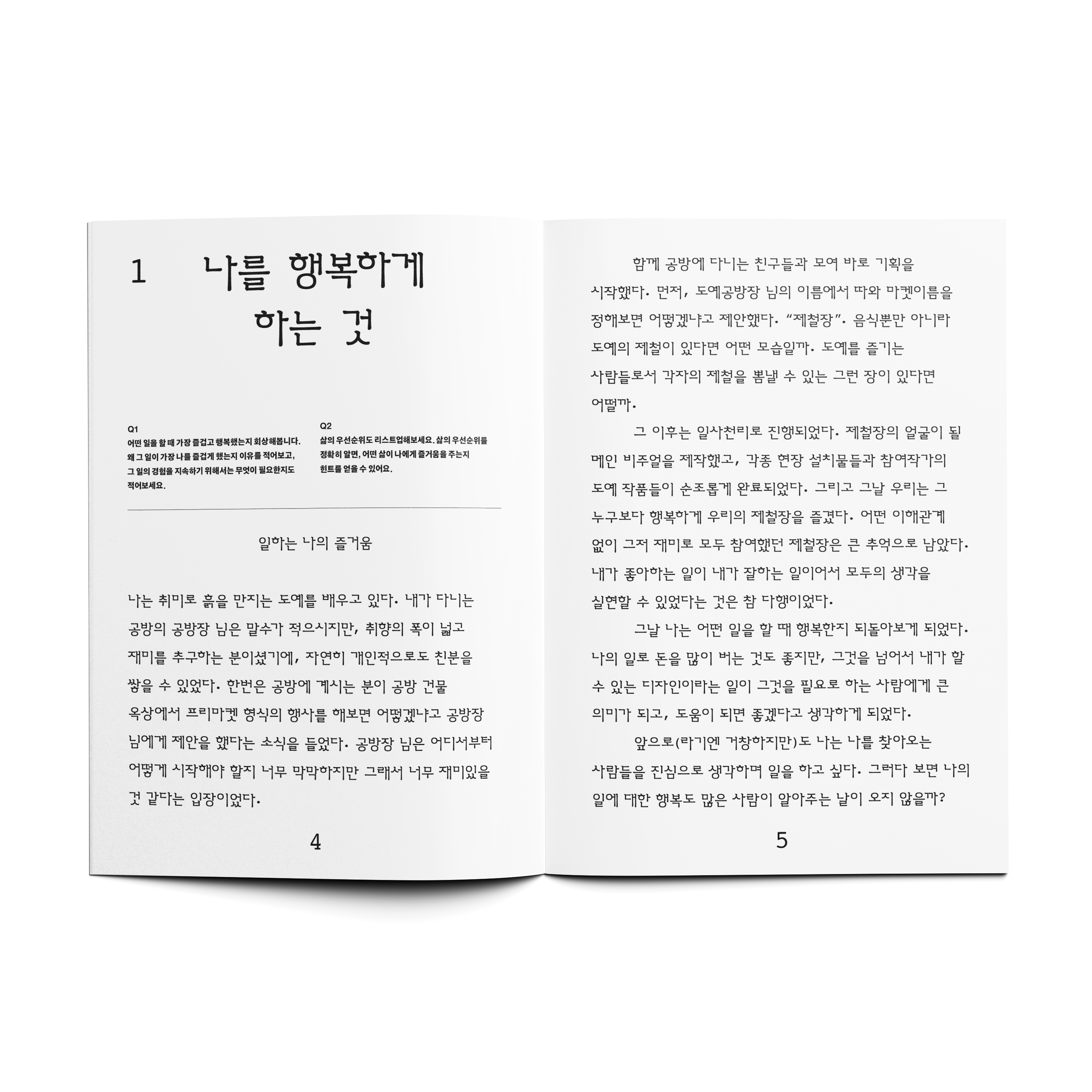 52g x meet me Retual Books "
일하는 삶, 이끄는 일
"
52g x meet me "
매일의 글쓰기
"
리추얼의 북 디자인 및 편집 작업.

2021년
9
월, 자아성장 큐레이션 플랫폼
meet me
(밑미)는
GS
그룹의
52g
1)와 함께
GS
그룹
61
명의 리더들이 참여하는
"
매일의 글쓰기
"
리추얼을 진행했습니다. 리추얼은
10
일 동안 주어지는 질문에 답변하면서 참여자 스스로
'
나
'
를 돌아보고,
'
어떤 리더
'
가 될 것인가를 고민할 수 있도록 구성되었습니다.

저는 이 프로젝트에서 외부 작업자로서 리추얼 참여자들이 직접 작성한 글2)을 엮어 책으로 만드는 역할을 맡았습니다. 결과물은 매 권마다 각기 다른 참여자들의 글이 담긴
61
권의 책과 참여자들의 글 중에서 인상적인 글을 모은 1권의 책으로 디자인 되었습니다.


---
1)
52g는 GS Open Innovation Group의 약자로 GS그룹의 창의적 인재 육성을 위한 커뮤니티입니다.

2)
게시된 내지 이미지는 예시 텍스트로 대체된 이미지입니다. 실제 책 내지는 참여자분들의 개인적인 이야기가 담긴 컨텐츠로 구성되어 있기 때문에 개인정보 보호를 위해 본 이미지에서는 컨텐츠를 대체했습니다.
52g x meet me "Daily Writing" Ritual's book design and editing work.

September, 2021, the self-growth curation platform meet me, along with GS Group's 52g1), held a "Daily Writing" ritual in which 61 GS Group leaders participated. The ritual is structured so that participants can look back on themselves and think about what kind of leader they will become while answering questions given for 10 days.

In this project, as an outside worker, I was responsible for compiling articles2) written by the ritual participants and turning them into a book. The result was designed as 61 books containing the writings of different participants in each volume and one book that collected impressive writings from the writings of the participants.


---
1)
52g is an abbreviation of GS Open Innovation Group, a community for nurturing creative talents of GS Group.

2)
Published or images are images replaced with example text. Since it consists of actual books or content containing the personal stories of the participants, the content has been replaced in this image to protect personal information.